Fireproofing Passive Fire Protection System
Insulation is a process to prevent the heat flow between the body and atmosphere, it is required where you want to keep an object at the constant temperature. Having more than 140 years of experience in providing insulation services to the highest standards, across international markets. We offer you precisely tailored, innovative solutions for Thermal & cryogenic insulation.
CEMENTITIOUS FIREPROOFING
Cementitious Fireproofing System:
For Cementitious fire proofing the conventional materials, purpose-designed spray fireproofing plasters have become profusely available the world over. The inorganic methods include;
STRUCTURAL FIRE PROTECTION FOR THE CONSTRUCTION INDUSTRY
Interior Structure Steel. Spray Applied Fire Resistive Coating based on vermiculite or gypsum is designed to deliver fire protection to structural steel sections, metal decking, roof decks and joists in commercial construction projects.
HYDROCARBON FIRE PROTECTION FOR THE PETROCHEMICAL INDUSTRY
Exterior & Interior Structure Steel. Spray-Applied Fire Resistive Material (SFRM) based on vermiculite and Portland cement. It is extensively used in the oil, gas and petrochemical related industries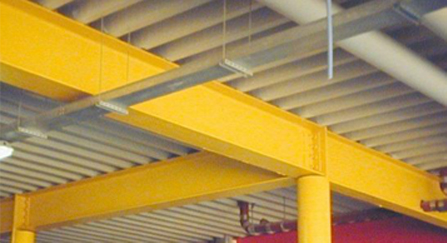 INTUMESCENT FIREPROOFING
Intumescent Fireproofing System:
Intumescent coatings also referred as intumescent paint are used in buildings as a passive fire resistance measure.
An intumescent is a substance that swells as a result of heat exposure, thus increasing in volume and decreasing in density. Intumescent paint and coatings can be applied by brush, roller or spray. Intumescent paint system can be achieved of fire protection from 30 mins to 120mins dependent on the thickness of the steel.
INTUMESCENT PAINTS FOR STRUCTURAL FIRE PROTECTION
The most common use for intumescent paint in architecture is to provide an aesthetically pleasing finish on exposed structural steel members.
Typical spray applied fireproofing provides a thick and spongey surface that requires a finished surround to hide and protect the steel member. Intumescent paint provides the same level of protection in a coating that looks like a thin layer of paint.
The paint product is applied to the steel in layers as needed to generate the thickness that corresponds to the level of protection mandated by the building code. A final layer of intumescent paint is mixed with pigments that provide the desired finish colour for the steel.